Jiggles and Lélé provides children and their families with interactive entertainment and educational enrichment programs and performances!
Available in your own home, at schools, daycares, camps, playspaces and more, our classes and performances can be catered to any age, from toddlers to school-aged children and they are fun and educational!
A wonderful way to get your child and their friends moving and grooving while socializing from the comfort of their own home – on YOUR SCHEDULE!
Organize your own group of friends, tell us the date(s), time of day and location you'd like and we can customize the program for your group! Suitable for kids of any age, based on their unique needs and interests.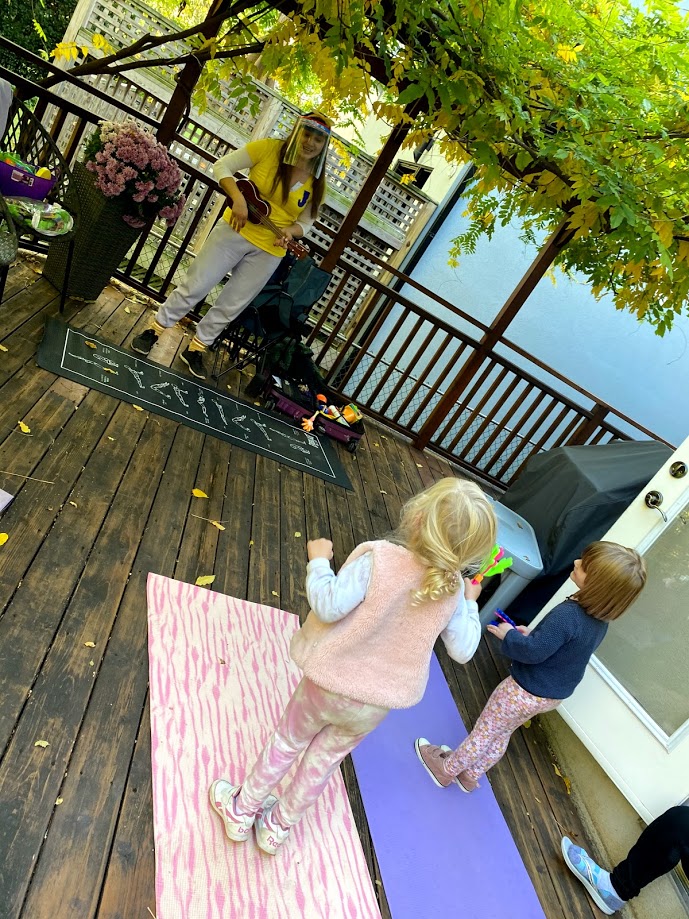 Whether you start a week-long neighborhood day camp, running all day or half-day's or set up weekly programs once, twice or three times a week over the summer, this is a super simple way to organize summer adventures. We have discounted pricing for programs that run 4 weeks or more.
Programming is available Seven Days a Week as a one-time event or multiple sessions.
If booking multiple programs, events can be hosted at different homes. Space required for the program – front or backyard access and
space to sit in a circle on the floor. Host parent must be home while the program is in session.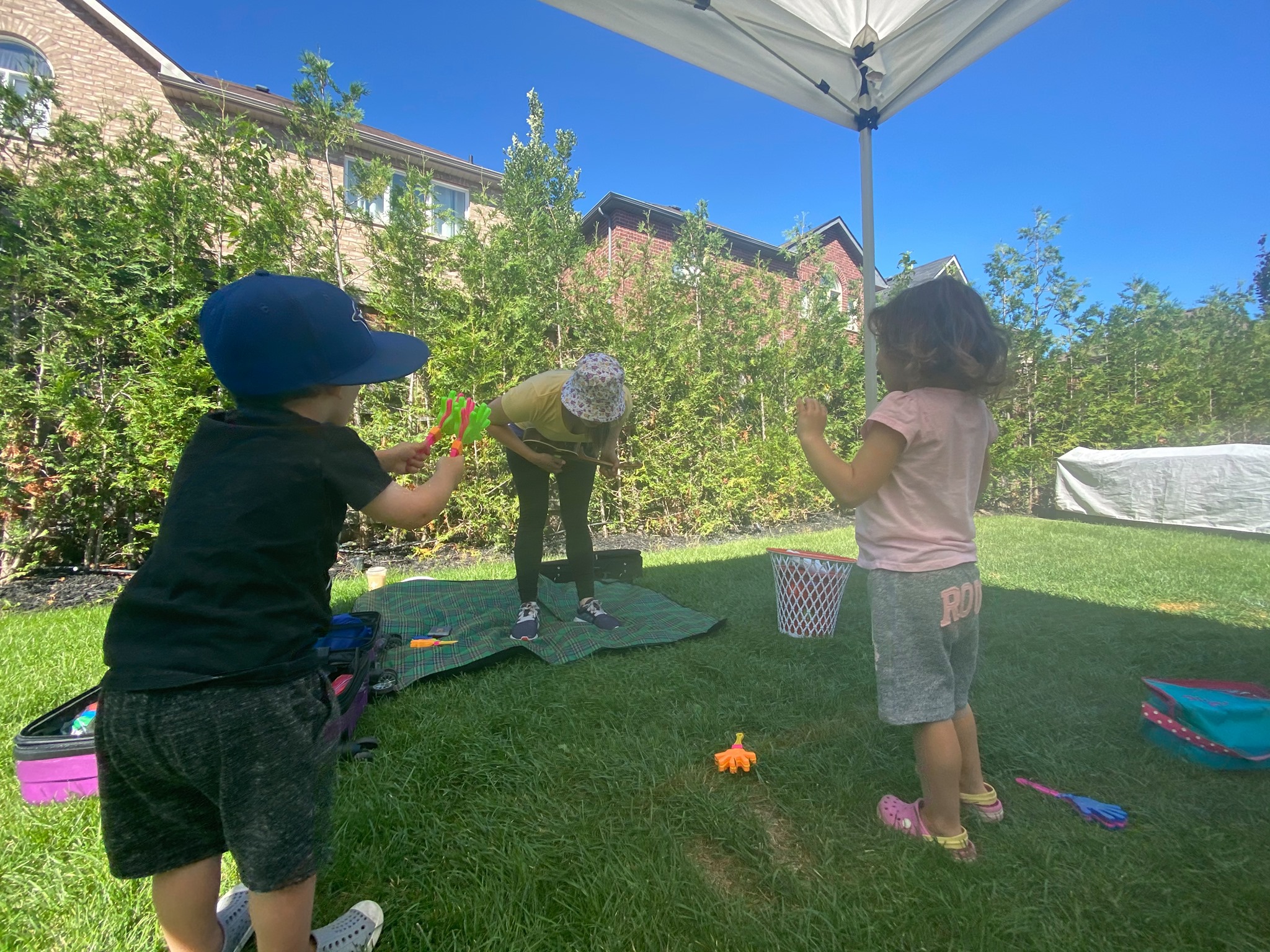 Our daily themes will be incorporated in our scheduled activities. Parents and caregivers will receive a detailed calendar of upcoming daily themes in order to prepare for a FUN-FILLED day!
Activity Options Include:
Choose 1-7 Activities, Depending on duration:
-Music
-Dance
-Drama
-Yoga
-Sports
-Science
-Arts & Crafts
Virtual Zoom Parties & Socially Distant Curbside Concert or Backyard Bash now Available! We offer virtual caregiver-and-tot classes, special event performances, and concerts. Our professional instructors provide private music lessons in Ukulele, Guitar, Piano, and Voice.
www.jigglesandlele.com